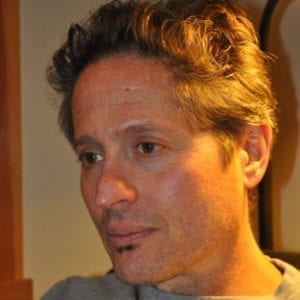 About Plane-Spoken Furniture
Plane-Spoken Furniture is Craig Klucina, who acquired a bachelor's degree and did graduate work in history before he made the crafting of Japanese-style furniture his life's work. History taught him that in the past the creation of objects was about people taking the time and having the pride to make things by hand, a tradition imperiled by modern means of production. He eventually used the research skills that studying history gave him to gain a deep knowledge of the various applications of Japanese design. He also worked in construction as a general contractor after college to learn all aspects of home building and eventually had his own company.
After leaving the construction business, Craig studied and worked for a year with David Jackson, co-author of Japanese Cabinetry: The Art and Craft of Tansu and a leading authority on all aspects of tansu design and construction. Craig subsequently apprenticed himself to renowned chairmaker and author Jeff Miller before founding Plane-Spoken in 1999.
Today, Craig works with designers, architects and homeowners, building shoji, tansu, platform beds and other furnishings in his shop on Chicago's north side. He is a regular contributing author to Sukiya Living magazine, which focuses on Japanese home and garden design, and his work has been featured in the Chicago Tribune, Better Homes and Gardens and Midwest Living magazine. His tansu has been represented in a historical survey exhibit at the Nippon Gallery in New York. Please visit the links page for more info.